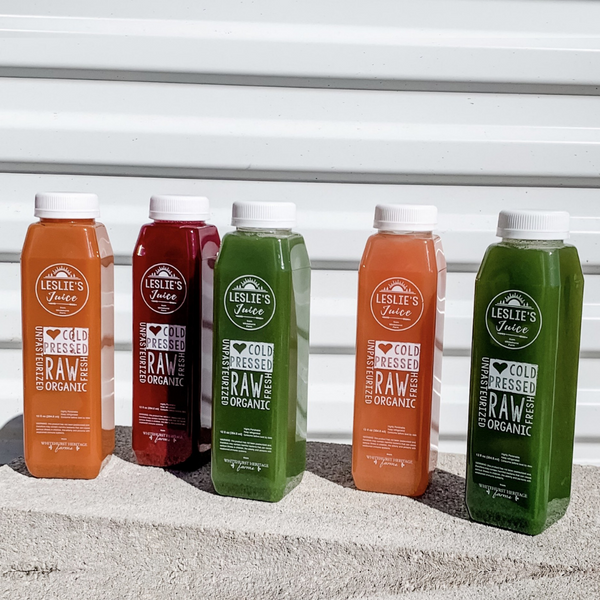 3-Day Veggie Juice Cleanse
With 40+ pounds of disease-fighting organic vegetables, this cleanse is great for illness or inflammation recovery, more intensive detoxing, and a boost for weight loss efforts.
Each day of the 3-day cleanse, you will drink five 12-ounce juices:
Ginger Limeade when you wake up
24 Carrot Bold for Breakfast
Detox Glow for Lunch
Life on the Veg for Afternoon Snack
Pep in the Step for Dinner

PICKUP AND DELIVERY INFORMATION
All produce is harvested and juice is made fresh just for you. In order to allow time to prepare your items, orders MUST be placed by SATURDAY for WEDNESDAY pick up or home delivery, and by WEDNESDAY for SATURDAY pick up at the farm. Orders placed after the deadline will be delivered or ready for pick up at the next available time.
Clothing items are shipped directly to you.