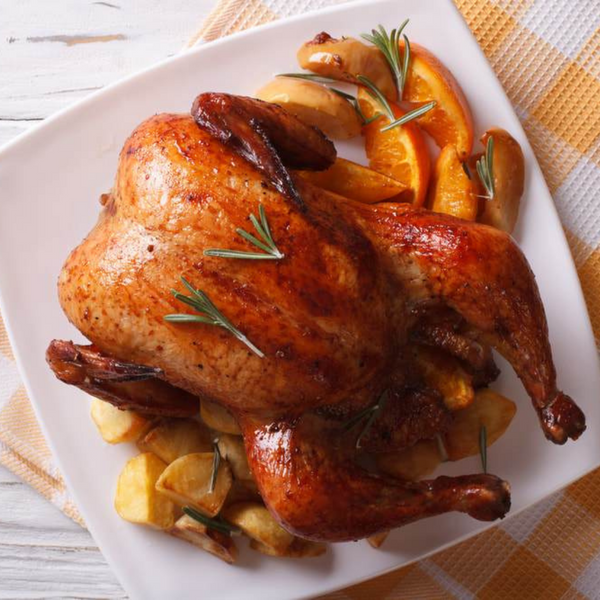 Whole Chicken - Non-Corn/Non-Soy/Non-GMO
Pasture raised chicken supplemented with Non-GMO (no corn/no soy) feed. Excellent flavor and extremely moist. Vacuum packed and frozen.

Best cooked at high temperature (450F) simply using salt and pepper, rotisserie, or smoked.
Thaw chicken completely. Salt/pepper. Pre-heat oven to 450F. Put chicken on a foil lined pan or roasting pan or glass roasting dish and cook as follows:
3lb chicken cook approx 40 mins at 450. Remove and let set for 20 mins.
3.5 lb 45 mins. Remove and let set for 25 mins.
4 lb 50 mins. Remove and let set for 30 mins.
PICKUP AND DELIVERY INFORMATION
All produce is harvested and juice is made fresh just for you. In order to allow time to prepare your items, orders MUST be placed by SATURDAY for WEDNESDAY pick up or home delivery, and by WEDNESDAY for SATURDAY pick up at the farm. Orders placed after the deadline will be delivered or ready for pick up at the next available time.
Clothing items are shipped directly to you.